Sexican, July 2000, Musician's Institute Studios, Hollywood, CA

Song history: This tune is the first track off of Adam's solo album entitled Upinadam, which he recorded for a school project at Musicians Institute. The album was recorded before the addition of Mattias to the band, so it's not quite representative of the current FGC as we know it; not to mention that Adam was completely at the helm of the arrangements and production, which yielded some interesting results.


8/29/06, FGC & Oshkosh crew, The Rave, Milwaukee, WI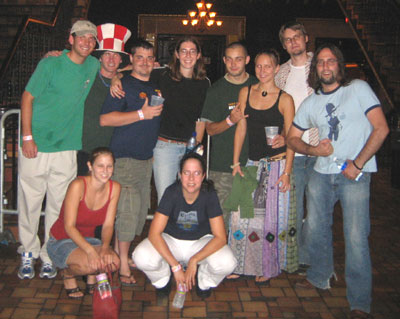 Photo History: Our Oshkosh fanbase is about as dedicated as they come, so I wanted to spotlight them in this Ice Picks. Thanks to the big crew that made the trek down to our Milwaukee show last August!