Welcome to the official Family Groove Company website.
FGC is a touring quartet based in Chicago.

[NEWS] October 25, 2015 - Fall update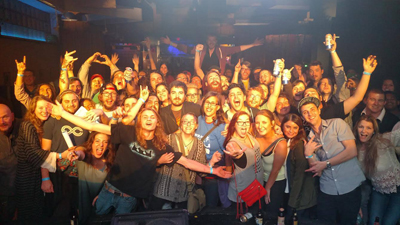 10/9/15 House Cafe "family photo"
What a great handful of fall shows so far! We closed out festival season with our 5th consecutive Shoe Fest, featuring a full set with the Third Coast Horns and an appearance by resident fiddler Allie Kral. Other show highlights included our whopping 20th show at the House Cafe in Dekalb, which we packed full of special tunes and tributes.
We've got a few choice appearances left for 2015, including a hometown rager at Subterreanean, our annual Thanksgiving visit to the Redstone Room, and a holiday getdown at Durty Nellie's. Hope to see you out at the shows!
Friday November 6, 2015 - Subterreanean, Chicago, IL
with Catfish & the Dogstars and PolySci supporting
Ages 17+ Tickets $12 adv / $15 dos
Saturday November 28, 2015 - Redstone Room, Davenport, IA
with Frank F. Sidney's Western Bandit Volunteers supporting
Ages 19+ Tickets $10 adv / $12 dos
Saturday December 26, 2015 - Durty Nellie's, Palatine, IL
with Chicago Funk Mafia and Miles Over Mountains supporting
Ages 21+ Tickets $10
More info about each show on the Tour page.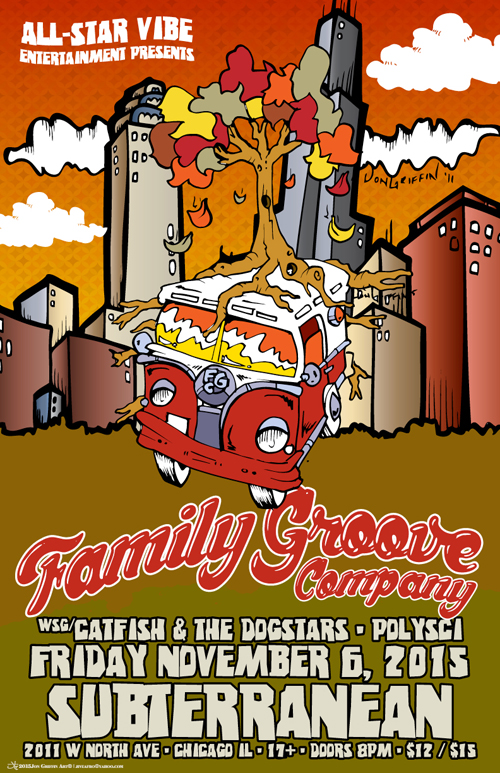 Check out the News Archives to read past updates.