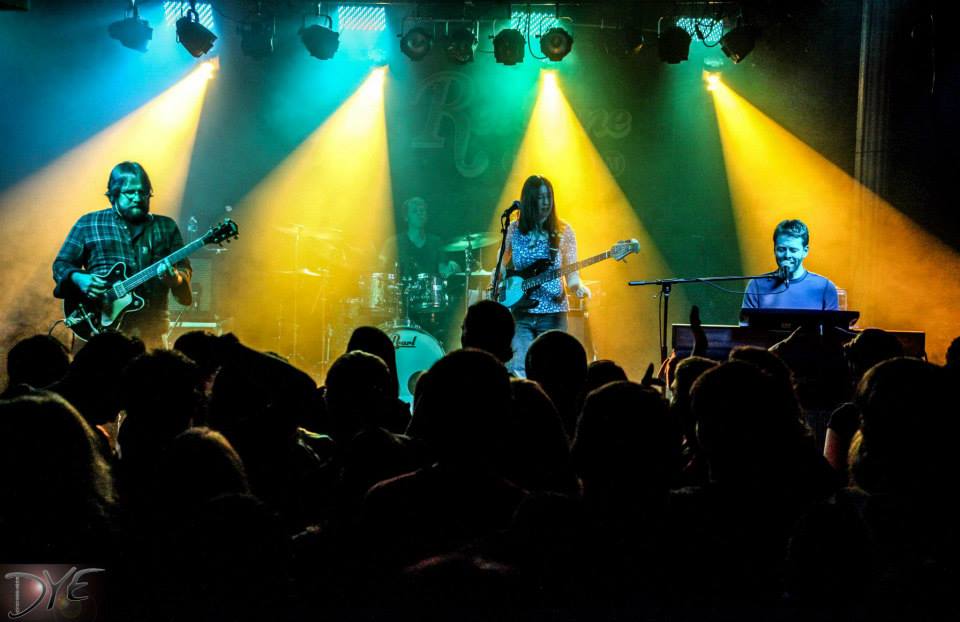 Family Groove Company integrates the groove sensibility developed by funk/jazz crossover artists like Herbie Hancock and Medeski, Martin, and Wood, with thoughtful, tight songwriting that takes cues from the likes of Steely Dan and the Beatles. The result? An infectious, fresh sound the band calls "groove informed jazz/rock." With a sound defined by rich analog keyboards, tight crunchy guitar, and a pocket-based rhythm section, FGC brings a fresh sound that bends genres and dares the listener not to dance.
The band got its start in Los Angeles, where the four members met in music school, and then planted its roots in Chicago in late 2002. In the span of their career, FGC has played close to 1000 shows from coast to coast, logging stage time in more than 350 venues in 34 states. Notable performances include 11 straight years at Summer Camp Festival in Illinois, rocking large Chicago stages like the Riviera Theater and Vic Theatre, and playing alongside heavyweights like Victor Wooten, moe., Umphrey's McGee, and Lotus. The band's discography includes four full length albums, Reachin' (2002), The Charmer (2006), Live in Chicago (2008) and Models and Metrics (2008), with a much-anticipated fifth album currently in the works.
Press:
"Family Groove Company will impress you beyond all expectation - and expect to be impressed." - Benjy Eisen, Relix Magazine
"Family Groove Company is a lyrically inspired and compositional minded quartet with a formula that will get you on the dance floor." - James Biviano, JamBase.com
"An ever-present Beatles influence collides with the jamband approach. Surprisingly charming." - Jesse Jarnow, Jambands.com
Click here for more FGC press coverage.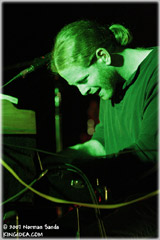 Jordan Wilkow
Rhodes, organ, vocals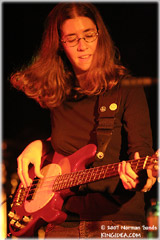 Janis Wallin
bass, vocals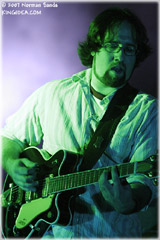 Adam Lewis
guitar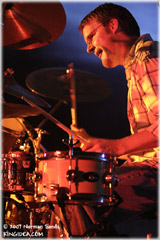 Mattias Blanck
drums, vocals
Zydeco - Birmingham, AL
Club Fais Do-Do - Los Angeles, CA
Winston's - San Diego, CA
Cervante's Masterpiece Ballroom - Denver, CO
Double Diamond - Aspen, CO
Redstone Room - Davenport, IA
Val-Air Ballroom - Des Moines, IA
House of Blues - Chicago, IL
Riviera Theatre - Chicago, IL
Park West - Chicago, IL
Canopy Club - Urbana, IL
Lafayette Theater - Lafayette, IN
Bottleneck - Lawrence, KS
Harper's Ferry - Allston, MA
Cicero's - St. Louis, MO
Cabooze - Minneapolis, MN
The Pour House Music Hall - Raleigh, NC
Mt. Tabor Theater - Portland, OR
Exit/In - Nashville, TN
Nectar's - Burlington, VT
Majestic Theater - Madison, WI
Miramar Theater - Milwaukee, WI
F.U.N.K. Festival - Bean Blossom, IN
Mulberry Mountain - Ozarks, AR
Summerfest - Milwaukee, WI
Summer Camp Festival - Chillicothe, IL
10,000 Lakes Festival - Detroit Lakes, MN
Wakarusa - Lawrence, KS