The Humpty Dance, 5/27/07 Latenight at Summer Camp Festival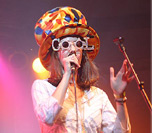 Song history: Few people know about my alter ego, MC Ice, the lyrical poet and master of 80's rap stylings. After MC Ice's big debut at the Clearwater Theater last winter, I decided to bring my flow to our latenight set at Summer Camp Festival, this time complete with full wardrobe. If Digital Underground ever gets back together and goes on tour, sorry FGC, but I'll be hittin' the road with them!


7/12/07 - Coolest Marquee Ever, The Canopy Club, Urbana, IL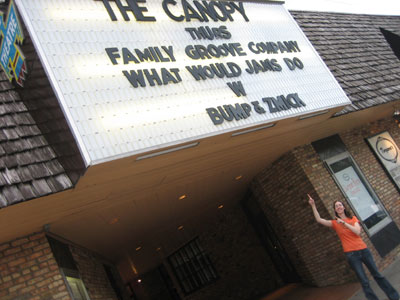 Photo History: FGC always loves throwing down at the Canopy Club in Urbana, and for our show there a few weeks ago, we were welcomed by the best marquee ever! Many thanks to the Canopy Club's Marquee Master, Nathan, for the wicked ego boost.